C.A.S.T. For Kids Auction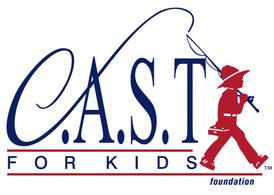 I have been very blessed to be able to make my living fishing for the past 30 years. After 27 years of fishing professionally on both national circuits, I retired and am now a full time bass guide on Lake Okeechobee. Special opportunities to help children come along and sometimes you are so touched by a story and you just have to help. I am going to auction off a fishing trip of a lifetime, with all proceeds benefiting the C.A.S.T.  For Kids Foundation. C.A.S.T. is a non-profit foundation that provides fishing and other outdoor activities for special needs, disabled, and disadvantaged children through their Cast for Kids program as well as for military personnel through the Take A Warrior Fishing Program.
This fishing trip will include 2 nights at the famous Roland Martin's Marina and Resort, a day of fishing with me on Lake Okeechobee, a Lew's Rod and Reel and a Gary Yamamoto Custom Baits tackle pack.
The auction starts today and will conclude at 5:00 PM on Monday, November 2nd. Please submit all bids to me via email at tommannjr@gmail.com or Facebook Messenger. I will contact the winner on November 3rd and that time we can schedule a date that will work best for us both. The high bidder will pay the full amount directly to the C.A.S.T. For Kids Foundation.  The C.A.S.T. For Kids Foundation is a non-profit 501(c)3 and the winner will receive a receipt for their tax deductible contribution to the Foundation.
You will have a great day on the Big "O" and your money will go directly to a great cause. Please be generous and let the bidding begin!